We've got some great prizes up for grabs — all in celebration of 120 years of Noris!
What would you say if we told you there was something in your classroom that was 120 years old? 
Nope — we're not talking about the projector… we're talking about the Noris pencil!
This September marks a dozen decades of Noris and to celebrate his 120th year, we're inviting UK-based teachers to enter their class into our latest Doodle School competition: Design a birthday card for Noris.
With some pretty cool prizes up for grabs, the competition invites pupils to design a birthday card for STAEDTLER's very special, black and yellow striped pencil during the month of September.
Teachers — read on to find out how your class can take part….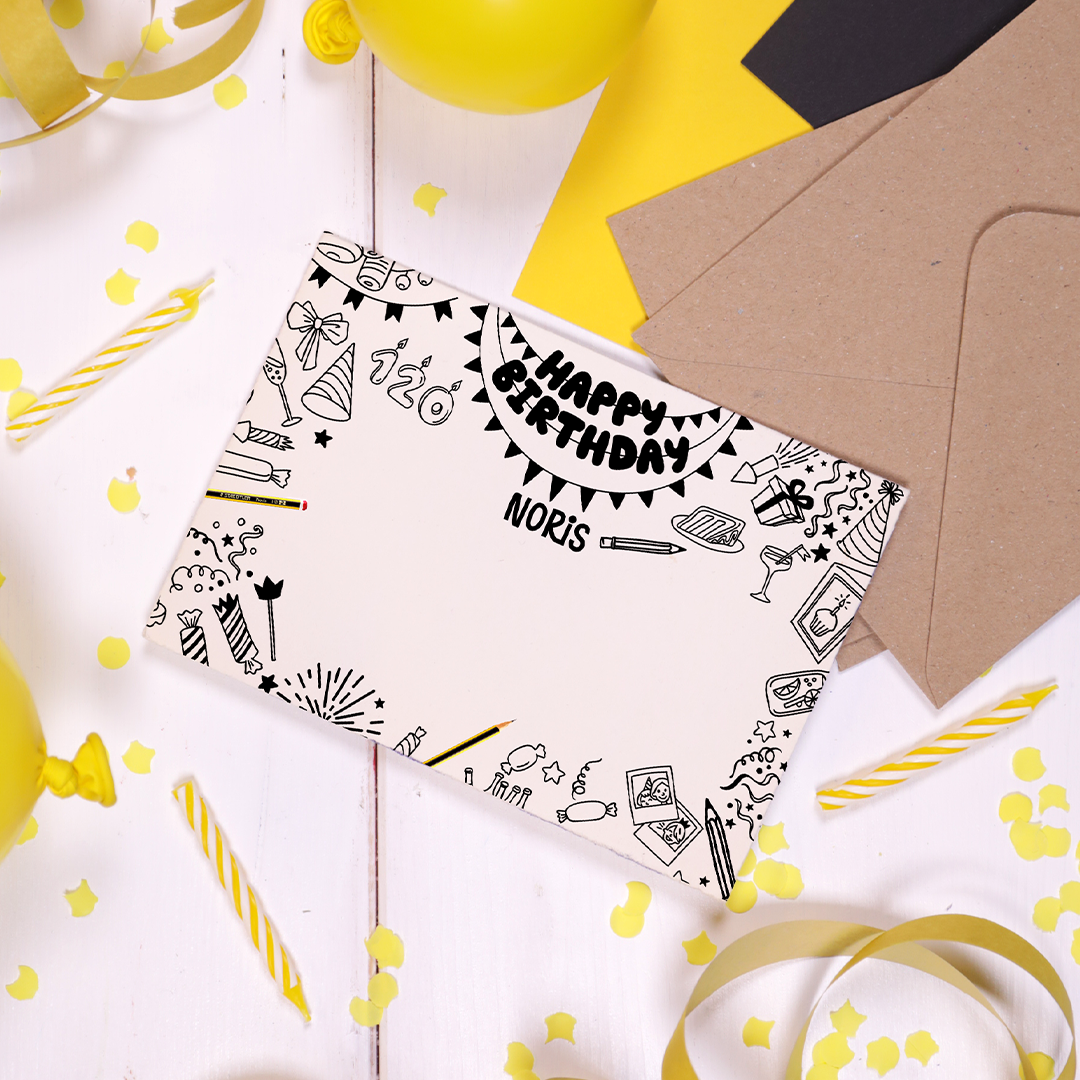 How do I enter my class?
Sign up to be a Teachers' Club member here — it's completely free!
Next, simply download the Noris birthday card template located on our resources page.
Print and share the template with your class and task them with designing a colourful 120th birthday card for Noris.
Your pupils can either sign the card with their name at the bottom of the birthday card competition sheet, or on the back (if you are able to scan double-sided).
Fill out a Noris 120 Teacher's Entry Slip (also available to download from our resources page) as your entries will be invalid without one!
Scan and send your pupils' entries in PDF, JPEG or PNG format, along slide your Teachers' Entry Slip, via email to marketing.uk@staedtler.com by midnight on Friday 8th October, 2021.
What prizes are up for grabs?
We'll be choosing one lucky winner, who will receive the following prize:
*£100 worth of STAEDTLER Noris stationery products for their class*
Plus, the winning pupil's teacher will receive a £50 Amazon voucher to spend on their favourite STAEDTLER products.
When does the competition open and close?
 The competition opens on 2 September and will close at midnight on Friday 8th October, 2021.


Entry is subject to our Doodle School competition terms and conditions  — good luck!
For regular updates about the competition, be sure to follow us on Facebook and Twitter. Plus. remember to tag us photos and videos of your pupils taking part — we'd love to see them!
And, if you want to find out more about Noris during his 120th year, discover twelve secrets (one for each decade!) about the iconic pencil, here.