Complete with STAEDTLER stationery...
The Wee Free Men is the first book in the Tiffany Aching Series by Terry Pratchett.
Tiffany wants to be a Witch when she grows up. A proper one, with a pointy hat. But she's worried Tiffany isn't a very 'witchy' name. The story follows Tiffany's adventures in Discworld, as she attempts to rescue her brother from the 'nightmares'.
We've teamed up with Penguin Schools to provide you with an exciting classroom give-away which includes copies of the The Wee Free Men novel for each of your pupils (x30)  — complete with a STAEDTLER stationery bundle.
It's all in advance of Penguin Schools' next Puffin Virtually Live broadcast, which will celebrate Terry Pratchett Day with a Discworld themed draw-along. Make sure your class is ready to tune in at 2pm on 28th April. More information here.
To be in with a chance of winning, answer the question below...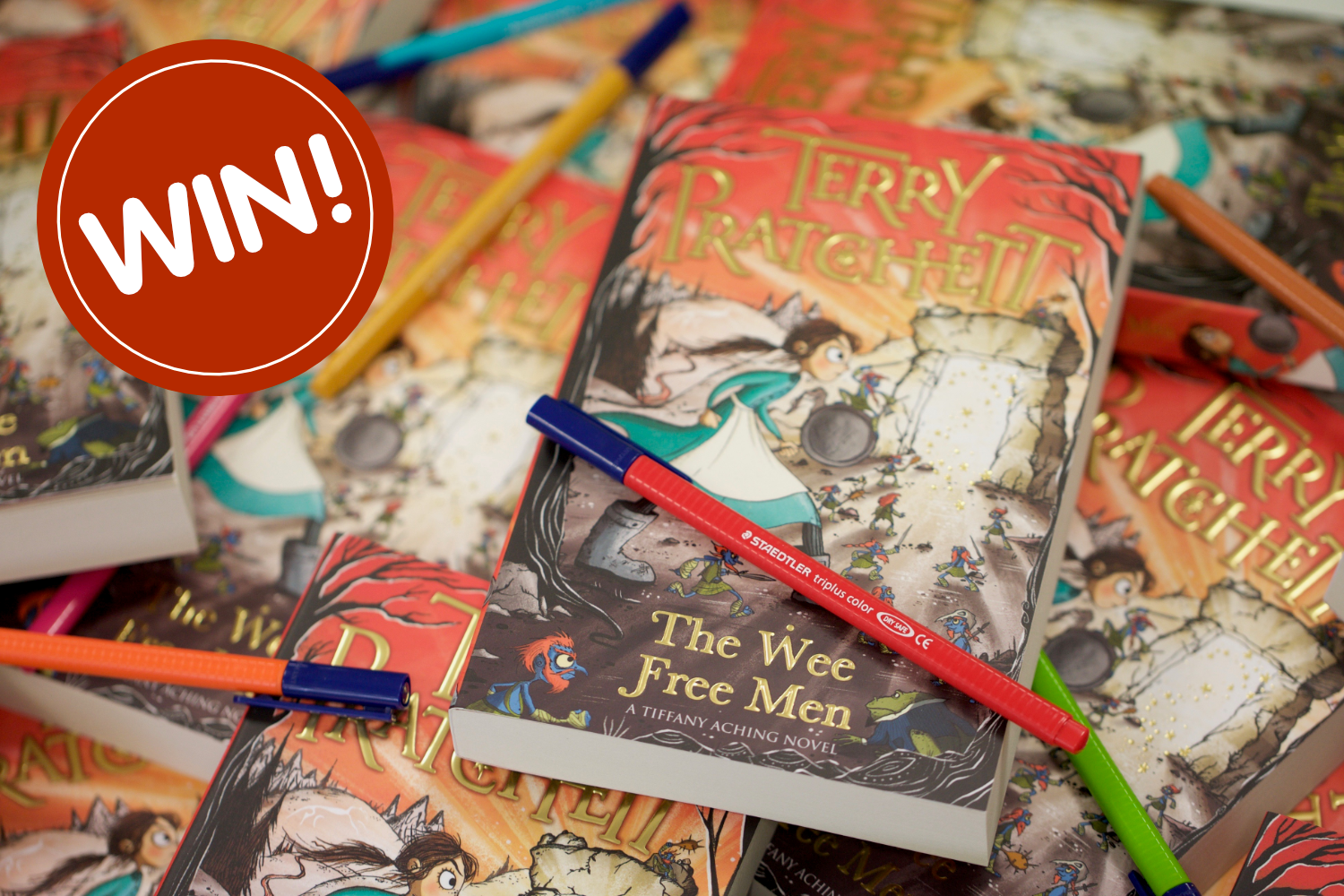 Entry is subject to our competition terms and conditions. Good luck!
You can also celebrate Terry Pratchett Day at your school by tuning into the Puffin Virtually Live on 28th April at 2:00pm.